What Is a Learning Center?
Learning centers in higher education are interactive, academic spaces that reinforce and extend student learning in physical and virtual environments. A variety of comprehensive support services and programs are offered in these environments to enhance student academic success, retention, and completion rates by applying best practices, student learning theories, and addressing student-learning needs from multiple pedagogical perspectives."

Introduction, Learning Centers in the 21st Century (Sanders, Reedy & Frizell, eds.)
Our Mission
The Dennis Learning Center is dedicated to supporting Ohio State students through innovative and inclusive programs and research that enhance learning, motivation, belonging, and success.
Our Vision and Aspirations
Our vision is to be a national leader in postsecondary learning assistance, advancing transformative student-centered practice and research in a posture of compassion and community.
We champion metacognitive equity by increasing access to effective learning strategies, driven by the belief that every student is capable of learning to learn, deserves to experience a sense of belonging, and should not be limited by barriers or prior educational experiences.
We elevate the College of Education and Human Ecology as we inspire transformation and growth in collegiate learning services through strategies and scholarship shared widely with higher education practitioners and researchers.
We build an active, visible presence throughout campus as we enrich the student experience at Ohio State through teaching, service, and research that amplify the College's values of excellence, justice, diversity, innovation, and internationalization.
We advance the study of motivation and learning as a translational research center that invites innovation and interdisciplinarity as we embrace diversity in people and ideas.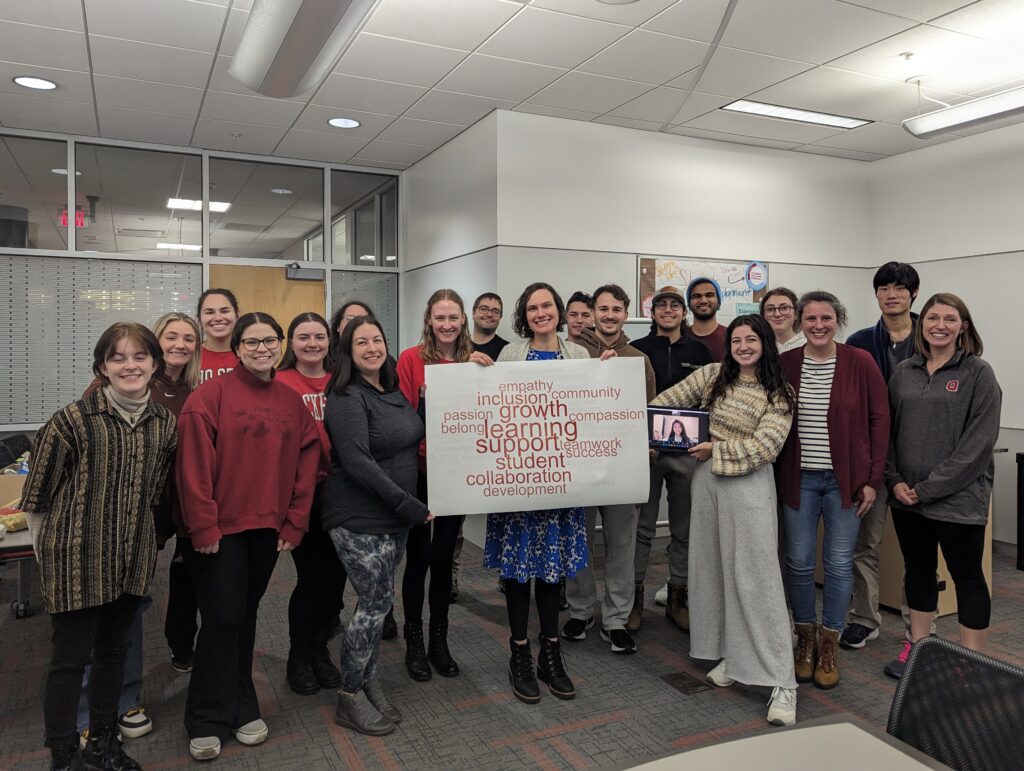 Annual Report
About the Director
More About the DLC
Students share their thoughts on the Dennis Learning Center in the video below.