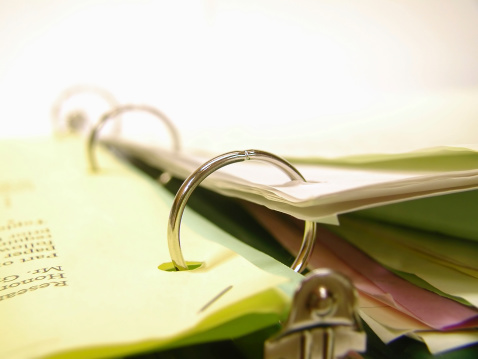 Getting organized at the beginning of the semester
Overwhelmed with Syllabi?
The beginning of the semester can feel overwhelming, but thoroughly reading your syllabi and taking notes on important topics can set you up for success! Keep all this info in a place easy to access through the semester (Notabillity, OneDrive, phone notes, etc.).
Here are 5 big things to look out for…
How to Get Help

Professor Contact Information

Pay attention to the correct way to address your professors and add their email address to your outlook contacts.
Not sure how to communicate with your professors effectively? Check out this video!

Office Hours

Record when and where your professor and TA hold office hours. Some professors have office hours by appointment while some have set office house per week.

Preferred method of asking questions
Since each professor has a different course structure has a different course structure, you need to know where to go when you have questions. Some common places include Carmen discussion board, Carmen email, OSU email, or external websites.

Class Structure

Plan out what you need to do before, during, and after class to get yourself organized for the semester. Be sure to include which carmen pages, websites, and textbooks you need to access to complete your coursework.
Write down all assignment's due dates and exam dates.
Have an organization system for your course links. You can use bookmarks or a browser extension such as Toby.

Final Grade Makeup

Know what assignments make up your final grade so you can properly prioritize your work, especially as the semester picks up.
Take note if professors give points for attendance. Attendance points are easy points you don't want to regret losing later in the semester.
Pay attention to extra credit opportunities.

Absence, Late work, and Covid Policies

Record your late work policies for each assignment and absence policies for each class. Know who you need to contact and what information you need to include to get an excused absence.
Make sure you know what procedure to follow if you test positive for Covid-19 and be aware of the accommodations your professor offers. Planning this out ahead of time will prevent stress later in the semester!

Academic Misconduct

It is your responsibility to know your course policies for working with others and using outside resources. Pay attention because these often vary based on assignment.
What now?
Set aside time this week to get organized for the semester. Plan out how you are going to keep track of your work on the daily, weekly, and semester-long levels. If you are struggling with organization, time management, or prioritization, schedule an appointment with an academic coach here! Check out this video for more help with going through your syllabus.