ESEPSY 2059
This class supports the transition to college and is primarily intended for first-year, transfer, and campus change students. In this 2-credit, 7-week course, you will develop motivation and skills to overcome recent academic hurdles and prepare for success in the future. The purpose of this course is to help you become a self-regulated learner—someone who creates effective plans, evaluates how well your strategies are working, and adapts your approach based on the results you're getting. You will complete assignments focused on implementing action plans, building resilience, and applying strategies to succeed in your semester as a whole. You will also work closely with your instructor and classmates in an engaging classroom community.
OSU's SpringForward program will cover the course's digital textbook fee for all enrolled students. First-year students who take this course may be eligible for the SpringForward summer scholarship and enrichment program. 
Offered Autumn and Spring (during the 7-week term). Contact your advisor or the SpringForward Team for help adding the class.
Autumn 2023 Sections of ESEPSY 2059
Second 7-Week Session – Begins October 16!
Class # 14567 | TuTh 11:10 am – 12:30 pm
Class # 14837 | TuTh 12:45 pm – 2:05 pm
The course covers the following topics:
Understanding the culture and expectations of higher education
Getting the most out of resources and support services
Developing mindsets that build resilience and ownership
Applying the science of motivation to manage time and overcome procrastination
Managing stress and increasing well being
Using research-backed strategies to boost the effectiveness of:

Reading in college
Taking notes in college
Organizing course materials
Studying and enhancing retention of course materials
Taking tests in college
Writing in college
Valuable lessons gained in the course — in students' own words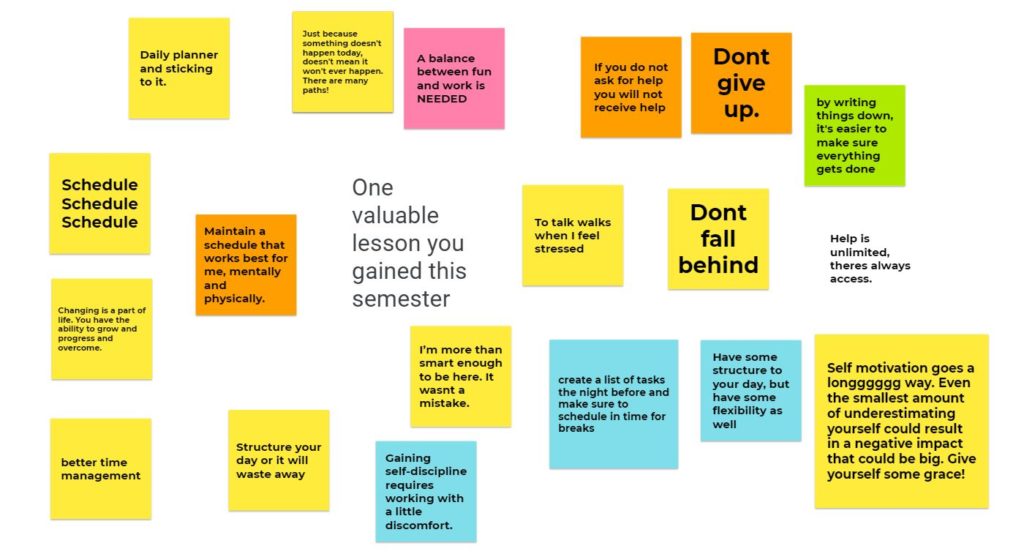 Learn more about this course in the video below!