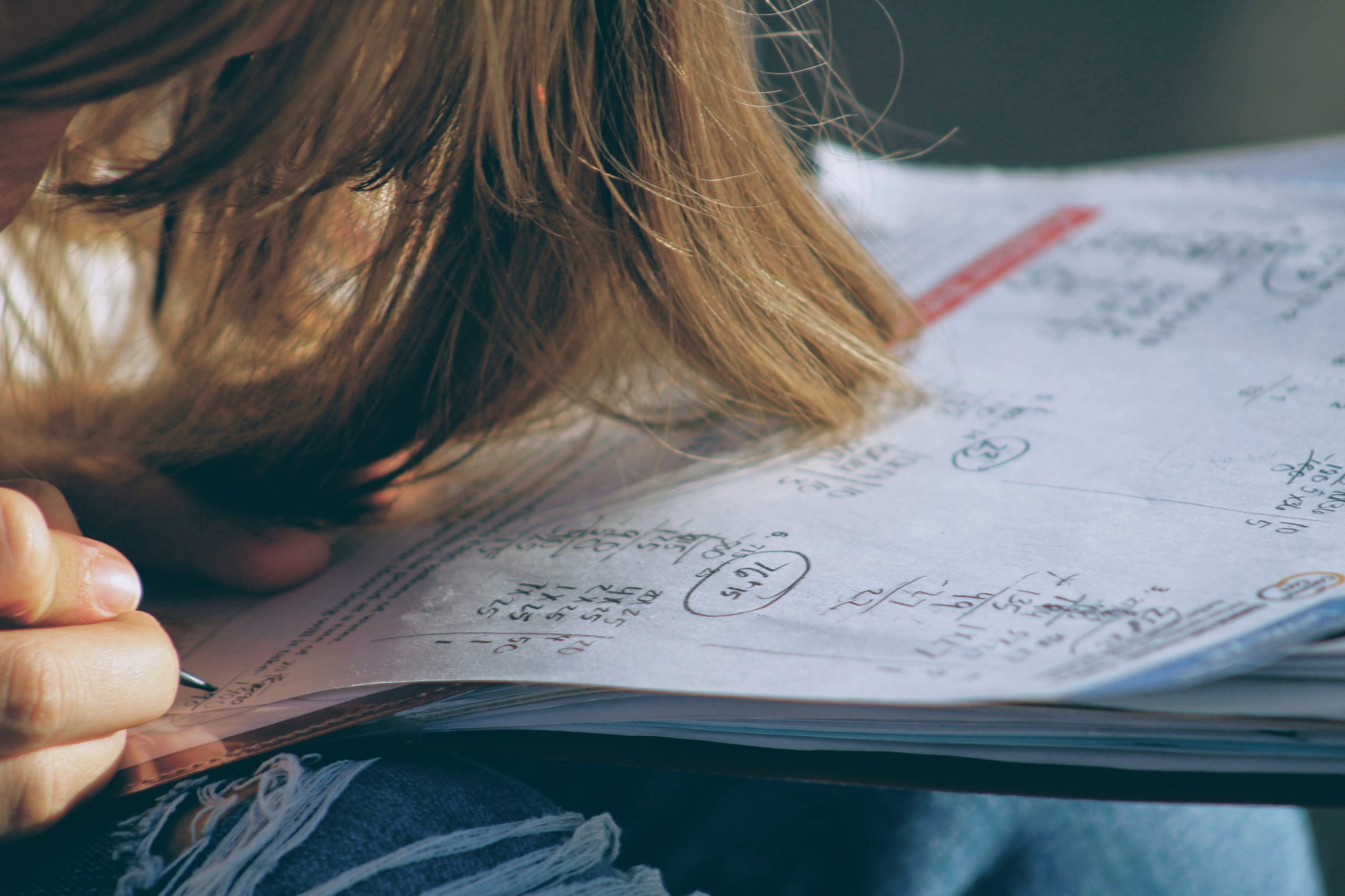 Mistakes are typically seen as entities that need to be avoided. We sometimes forget that mistakes are not only opportunities to grow as students, but are at times absolutely necessary for our development as critical thinkers. Understanding why we make different types of academic mistakes can help us turn them into beneficial learning opportunities.
1. Stretch Mistakes
What they are:

Positive mistakes made by trying to do something that is beyond what we have previously been able to do successfully.

High learning opportunity?

Yes! Making these mistakes means that we are challenging ourselves to learn new knowledge and skills.
Recommended strategies: Reevaluate and start with easier tasks, or try different learning strategies (if these mistakes continue).
2. A-ha Moment Mistakes
What they are: Positive mistakes in which we realize that what we've done was wrong or not effective.
High learning opportunity? Yes! By making these mistakes, more insight becomes available, and the correct course of action becomes apparent.
Recommended strategies: Reflect on your mistake, learn from it, and adjust accordingly.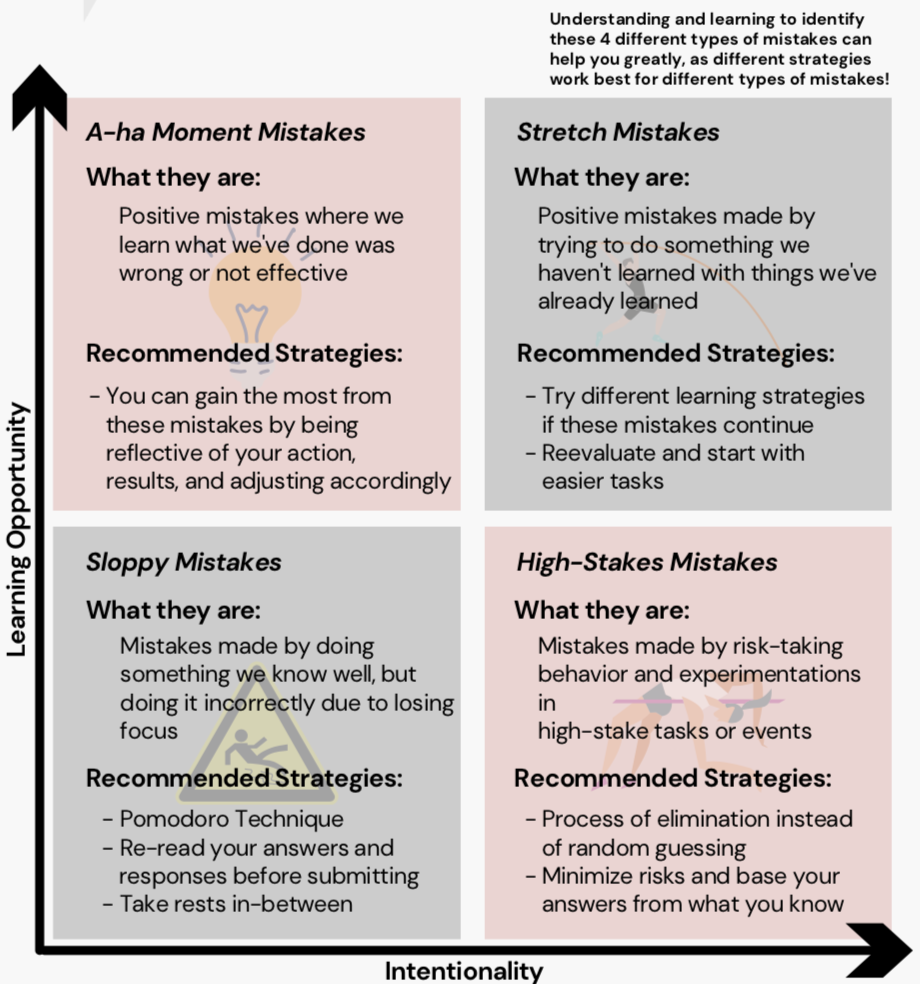 3. Sloppy Mistakes
What they are: Mistakes made by losing focus while doing something that we know well.
High learning opportunity? Not-so-much. These kind of mistakes can help us realize that we need to focus more on the task, though!
Recommended strategies: Pomodoro technique, checking your work before submitting it.
4. High-Stakes mistakes
What they are: Mistakes made by taking risks in high-stakes situations.
High learning opportunity? Not-so-much. In high-stakes situations, sticking to what you know is the safest bet
Recommended strategies: Process of elimination in place of random guessing, use previous knowledge to make judgements.
Remember, learning from your mistakes is what college is all about! If you would like help identifying mistakes and learning strategies, schedule a one-on-one session with a DLC Academic Coach: https://dennislearningcenter.osu.edu/free-appointments/book-an-appointment/
Source: https://www.kqed.org/mindshift/42874/why-understanding-these-four-types-of-mistakes-can-help-us-learn