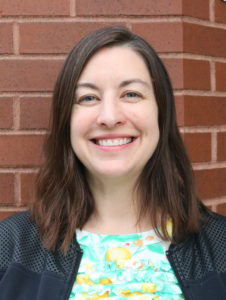 Email:

von-spiegel.2@osu.edu
Pronouns: she/her/hers

Major:

Educational Psychology

Year:

4th year Ph.D. Student

Hometown:

Akron, Ohio

Goal with major:

I would like to conduct research that can help students be more engaged and successful self-regulated learners.

Interests:

Hiking, crocheting, swimming, board games, and spending time with my husband and son.

Role at the DLC:

Program Manager, Coach for masters, doctoral, and professional students

Why did you choose to become a coach?

I love learning how students learn! My goal is to help students feel confident and reach their academic goals.